Home renovation to meet your living needs.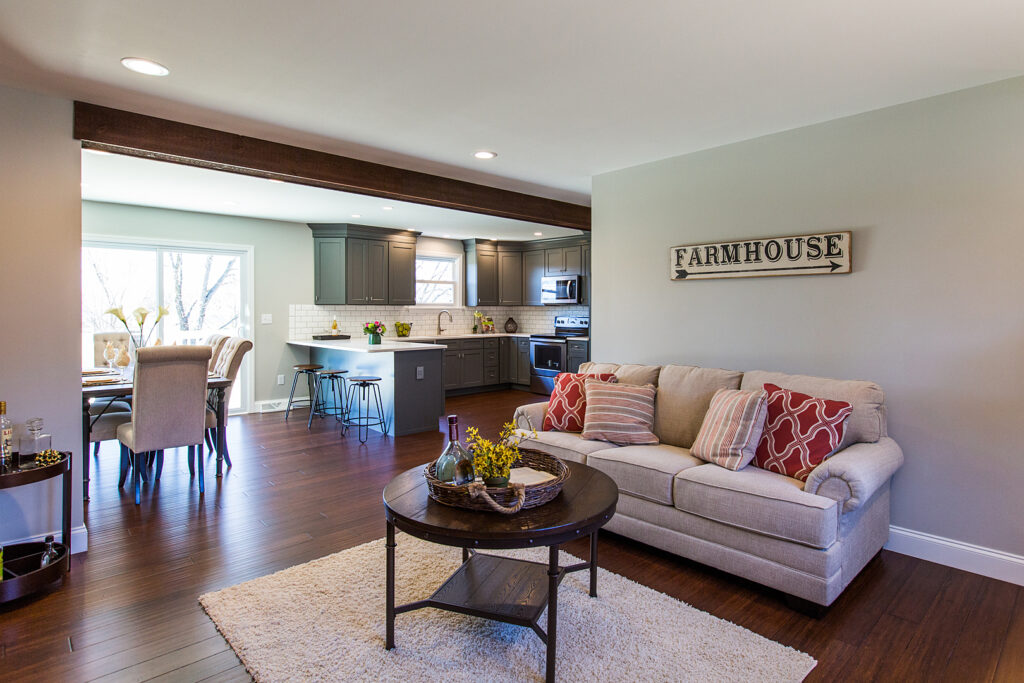 If you need a home renovation to make your kitchen more up to date, increase the size of a bathroom, or convert an unfinished basement into a living space, Evergreen Custom Carpentry can help. Our entire team will treat your renovation project like it was for their home from the level of skill and attention to detail, to the respect they give you and your family as they work, to their thorough clean up process.
Our home renovation services do not stop there – we are the renovation expert and home contractor you have been looking for.
It starts with a renovation plan.
If you live in Lancaster County, York County or Chester County, the Evergreen Custom Carpentry team will meet with you to learn your needs, desires and ideas. Then we'll work with you to create a renovation plan that fits your home renovation budget.
A whole home renovation can be a stressful project. The dust, the noise, the financial strain. We understand and do our very best to make this process less stressful. Our competitive pricing will ensure that the project meets your budget, and we'll work around your schedule while keeping your home neat and clean.
"As a real estate investor it is all about your team. Justin is my GO TO general contractor of choice. I have several investment properties and Justin has done it all for me from a minor fix for a bathroom issue to a complete rehab of a property. He genuinely loves what he does and has a client first approach to his work."
Request a free estimate for your next home renovation.
Please contact us about any idea you have. We'd love to hear it. Someone from Evergreen Custom Carpentry will respond as soon as possible to learn more about your needs. We will then work with you so you can receive an estimate on our project.
View some of our recent projects in Lancaster County, York County and Chester County