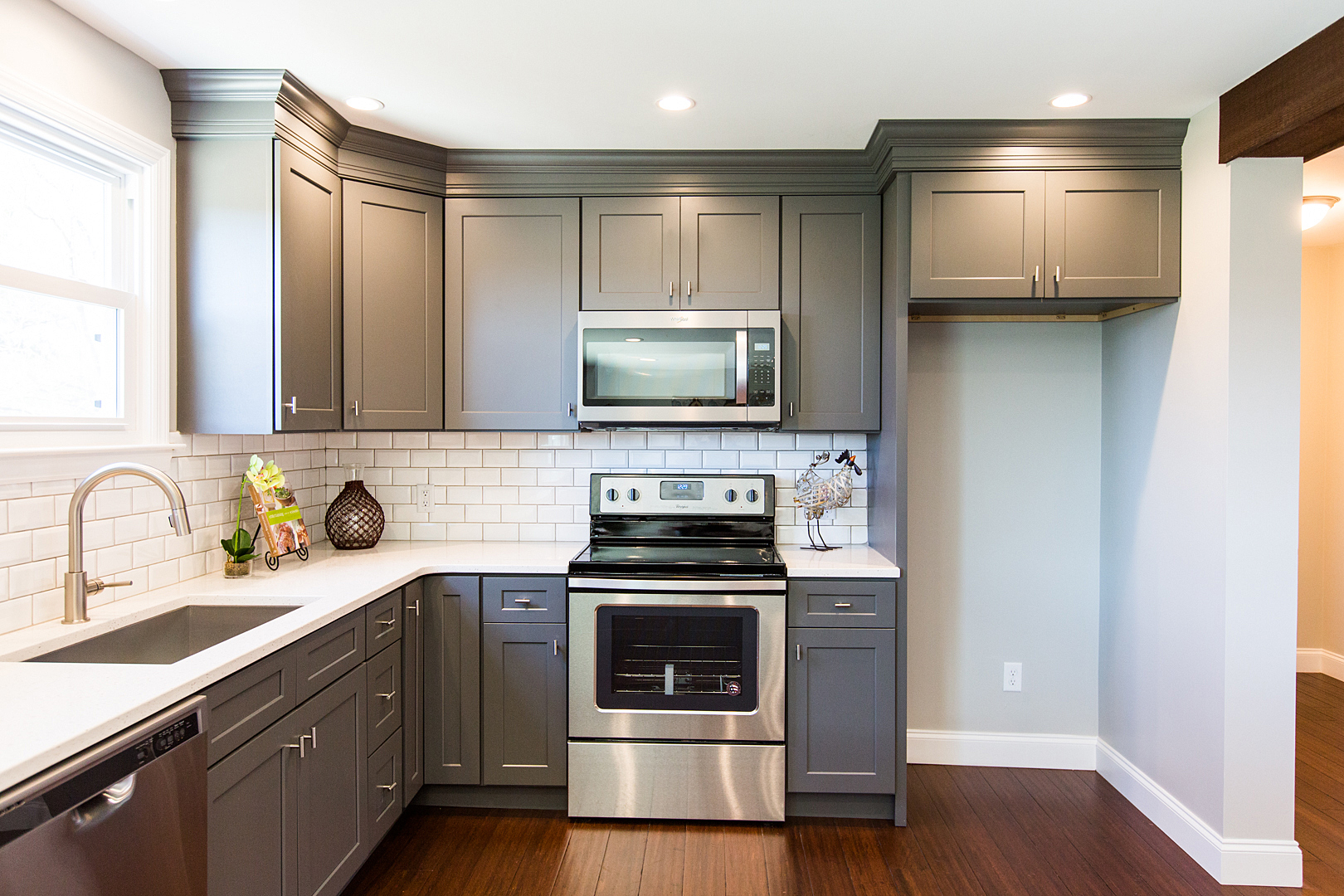 Kitchen Remodeling: How To Get The Most Function From Your Kitchen
Kitchen remodeling requires careful thought and planning so that your new kitchen will meet your needs for many years to come. As a family-owned general contracting company, Evergreen Custom Carpentry has extensive experience working as a kitchen contractor in Lancaster County, Pa. and surrounding areas.
We strongly recommend you consider the following before you begin kitchen remodeling.
How Do You Use Your Kitchen On A Daily Basis?
Think about how you use all your pots, pans, appliances, tableware, and other kitchen items. Will you need deep drawer space or roll-out cabinetry? Kitchen remodeling is your opportunity to design your kitchen to meet your unique needs.
Food Storage Needs For Easy Access
If you can… plan for more storage than you currently need when taking on any kitchen remodeling project. Think about how you want to shop and store food and other household items. Will you be buying in bulk? How do you envision storing and accessing these items? How important is visibility to you when it comes to food storage? Consider these questions when designing your kitchen storage.
What Are Your Special Occasion Kitchen Needs?
If you have easy access to special occasion items you'll use them … if you don't you won't. What extra spaces, storage, or appliances will you need so that your kitchen is functional for special occasions? When planning your kitchen remodel, consider how you will use the space for hosting holiday gatherings, birthday parties, or family get-togethers.
Kitchen Remodeling With Pets In Mind
Do you want to have built-in functionality for things like pet food and care? Storing pet food and other pet items can take up a lot of space. Kitchen remodeling is the perfect opportunity to plan for keeping pet supplies accessible, organized, and hidden.
Plan For Lifestyle Changes When Designing Your Kitchen
Kitchen remodeling is a big undertaking, and you want your kitchen to function for you and your family for the foreseeable future. Before you begin kitchen remodeling, consider how you might use your kitchen in 10 years. Will your needs be different than they are now? Consider your needs if you expand your family, your kids get older, or if you adopt a pet.
Kitchen Remodeling In Lancaster & Surrounding Counties
For kitchen remodeling inquiries, contact us for a free estimate on your next kitchen renovation project.
Evergreen Custom Carpentry is a licensed general and kitchen contractor based in Columbia, Pa. Serving homeowners in Lancaster, York, and Chester Counties.