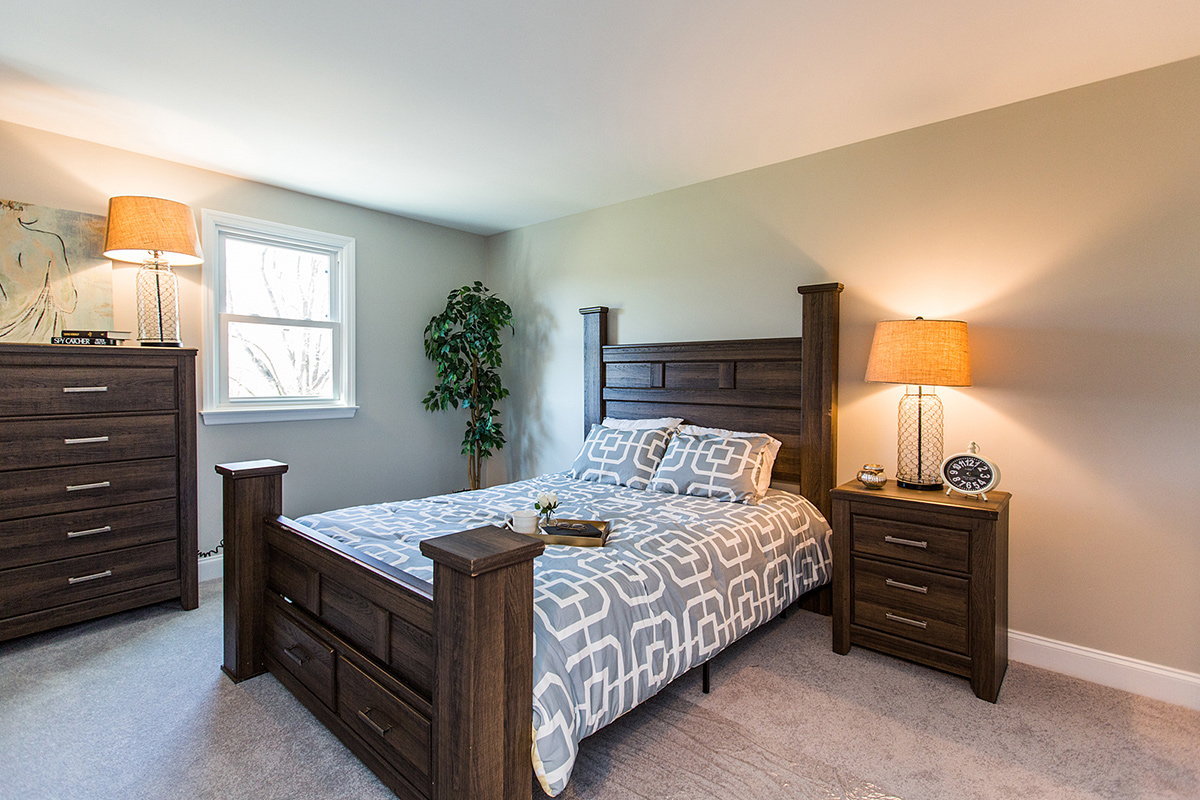 High-Impact Home Additions That Will Transform Your Living Space
As a family-owned general contracting company, Evergreen Custom Carpentry has extensive experience working on home additions in Lancaster County, Pa. and surrounding areas. Here are some common home additions you should consider to add value and function to your home.
Attic & Basement
Using your existing attic or basement space to create a home addition is a great way to add valuable extra living space. This can include adding more bathrooms and bedrooms all the way up to creating fully functional living spaces or "granny suits' that include a kitchen and living area. All attic and basement home additions must meet local building codes and requirements. Contact us for help getting started on your next home addition project.
Conventional House Addition
This is a major multi-room home addition that should blend in seamlessly with your existing house. This type of home addition is great for people who are looking to add additional living space, such as additional or primary bedrooms, bonus and family rooms, and more. This type of home addition is a great way to add value to your home while addressing how it can better serve your needs long term.
Room Addition or Bump Outs
This type of home addition can give your living, bedroom, or kitchen space some additional square feet that can dramatically change the function and feel of your home. While this is not as extensive as a conventional house addition, it often requires expanding your roof line and building out the foundation of your house.
DADU (Detached Accessory Dwelling Unit)
Sometimes known as a 'tiny house' these fully detached structures have their own living space, fully functioning kitchen, and bathroom areas. They can be used as a guest or carriage house, a granny suit, or an office/workspace. DADUs must have their own separate plumbing, wiring, plumbing, and HVAC services. If you are interested in building a DADU in Lancaster, PA, or surrounding counties, contact us to see if your property is eligible for a DADU home addition.
Sunrooms
Sunrooms are making a comeback with young people and "plant parents," who are interested in adding additional space to their homes that have a conservatory feel. Usually insulated with thermally resistant glass, modern sunrooms offer homeowners more year-round use. This home addition is a great option for those looking to create additional living and dining space but who aren't looking to take on a full-sized home addition project.
Get Your Home Addition Project Started Today
For home addition inquiries, contact us for a free estimate on your next home addition project.
Evergreen Custom Carpentry is a licensed general and home addition contractor based in Columbia, Pa. Serving homeowners in Lancaster, York, and Chester Counties.