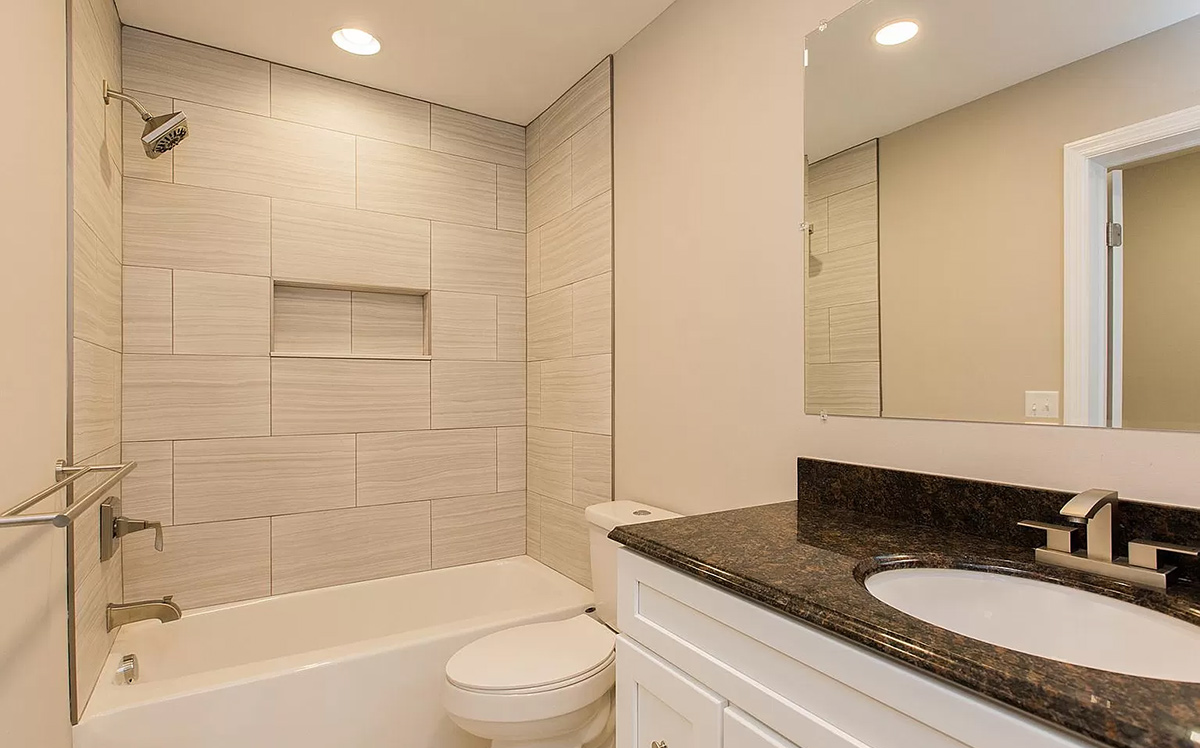 Bathroom Remodeling Tips From A General Contractor
As a family-owned general contracting company, Evergreen Custom Carpentry has extensive experience in bathroom remodeling for Lancaster County, Pa. and surrounding areas. Here are a few things to consider when taking on a bathroom remodeling project.
Recessed Storage
Bathroom remodeling is your opportunity to add shower niches for toiletries and other recessed storage areas, such as linen and medicine cabinets, which can offer hidden and extra storage options. It also allows you to leverage additional space that would otherwise be unused. Recessed storage can be hidden by push-latch/touch cabinetry.
Heated Bathroom Floors
This simple addition can take your bathroom remodeling project to the next level. Heated tile floors are luxurious, even in the smallest of bathrooms. Although the initial cost of heated floors is a little higher, they are more energy-efficient because they keep your bathroom warmer for longer than conventional heating.
Replace The Wiring & Add Outlets
This is particularly important for bathroom remodeling in older homes. 20 amp circuits, which are made to power items like electric toothbrushes, hair dryers, and electric razors, should be replaced as needed. You might also need "dedicated" circuits, which only power one fixture or appliance. Heated floors, racks, and ventilation systems are an example of something that requires dedicated circuits.
Work With A Contractor Who Is Familiar With The Current Trend Of Materials
Staying with the current trends and styles for your bathroom remodeling project can be overwhelming. This is where working with an experienced professional is essential. A contractor should be able to help guide you through the process of picking tile, flooring, hardware, and more with ease.
Start Your Bathroom Remodeling Project Today
For bathroom remodeling inquiries, contact us for a free estimate on your next bathroom renovation project.
Evergreen Custom Carpentry is a licensed general contractor, with extensive experience in bathroom remodeling, based in Columbia, Pa. Serving homeowners in Lancaster, York, and Chester Counties.